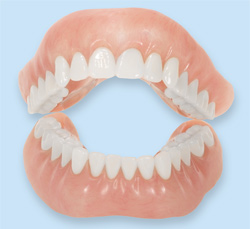 At East Texas Oral and Maxillofacial Surgery, we are pleased to offer implant dentures as a revolutionary solution for patients seeking a reliable and natural-looking tooth replacement option. Implant dentures combine the stability of dental implants with the convenience and aesthetics of dentures, providing an optimal solution for patients who have lost multiple teeth or require full arch restoration.
With our team of experienced oral and maxillofacial surgeons, we are dedicated to delivering exceptional results and restoring the confidence and functionality of your smile. Implant dentures offer numerous advantages over traditional removable dentures. By securely anchoring the dentures to dental implants surgically placed in the jawbone, implant dentures provide superior stability and eliminate the concerns of slipping or discomfort associated with traditional dentures. This allows you to enjoy your favorite foods, speak clearly, and smile confidently without any worries.
Our skilled surgeons employ state-of-the-art technology and techniques to precisely place the dental implants and create a customized denture that perfectly fits your unique oral anatomy. We understand that each patient has specific needs and preferences, and we take pride in providing personalized care and treatment plans tailored to your individual requirements.
With implant dentures, you can experience the benefits of a complete and natural-looking smile that enhances your facial appearance and improves your quality of life. Our compassionate team is committed to ensuring your comfort throughout the entire process, and we will guide you every step of the way, from the initial consultation to the final restoration.
Trust East Texas Oral and Maxillofacial Surgery for your implant denture needs, and let us help you achieve a beautiful, functional, and confident smile that will last for years to come. Contact us today to schedule your consultation and discover the transformative power of implant dentures.